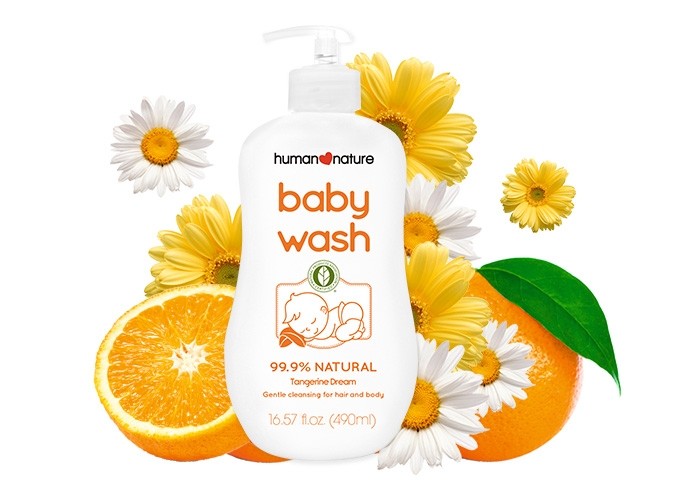 Not tested on animals and free from animal-derived ingredients

Certified compliant with the US Natural Products Association standard for naturalness of ingredients, human safety, environmental responsibility and sustainability

Tangerine Dream Baby Wash
99.9% Natural
Gentle & safe cleansing
Cleanse your baby's skin and scalp with this natural wash that's gentle enough to use even on a newborn, without drying baby's delicate skin.
Genuinely natural ingredients
Get peace of mind that only goodness touches your baby: a blend of soothing lavender, rosemary and chamomile extracts that's 100% free from harmful chemicals.
The sweet and sunny scent of vanilla-orange creates a happy atmosphere as you and baby get ready for the day.
Our Baby Wash is Step 1 in our 4-step baby care routine to perk up your little one:
Step 1: Cleanse and Calm – Baby Wash
Step 2: Moisturize and Nourish – Baby Lotion
Step 3: Protect and Nurture – Baby Oil
Step 4: Keep Diaper Rashes at Bay – Nappy Cream