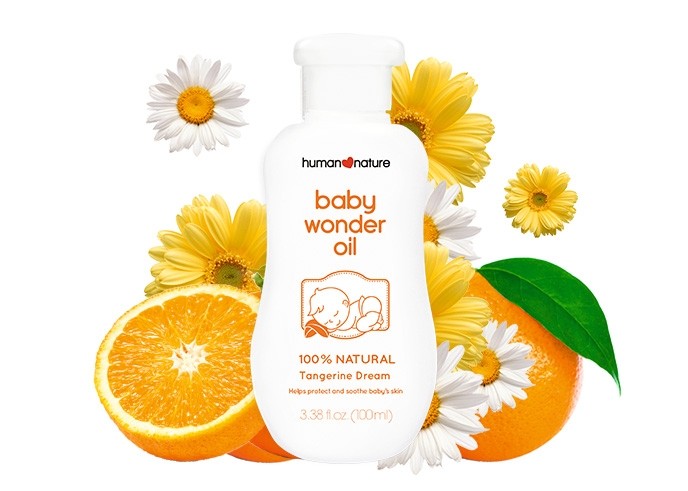 Not tested on animals and free from animal-derived ingredients

Tangerine Dream Baby Wonder Oil
100% Natural
Baby's skin soother
A few drops of this premium grade sunflower oil can help calm itchiness and small skin discomforts.
Gentle clean
Moisten a cotton pad with this wonder oil to clean baby's ears, belly button and skin folds.
Ideal for infant massage
Infant massage is crucial for baby's development: it aids in healthy weight gain and helps lower stress levels to promote a stronger immune system. The natural vanilla-orange scent makes every massage a refreshing treat for baby and you.
Our Baby Oil is Step 3 in our 4-step baby care routine to perk up your little one:
Step 1: Cleanse and Calm – Baby Wash
Step 2: Moisturize and Nourish – Baby Lotion
Step 3: Protect and Nurture – Baby Oil
Step 4: Keep Diaper Rashes at Bay – Natural Nappy Cream