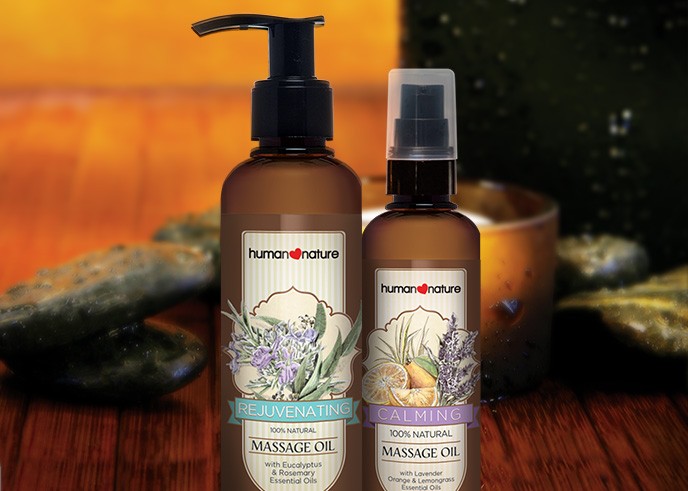 Not tested on animals and free from animal-derived ingredients

Certified compliant with the US Natural Products Association standard for naturalness of ingredients, human safety, environmental responsibility and sustainability

Discover nature's healing and pampering elixirs.

Rejuvenating Massage Oil:

Overworked? Aching muscles? We hear you! Heal your hardworking body and mind. This healthy massage oil has nature's premium pain relief duo: eucalyptus essential oil to help relieve muscle pains and rosemary essential oil to help relieve mental fatigue and exhaustion.

Calming Massage Oil:

Stressed? Frazzled? We know how it feels. Unwind yourself. This healthy massage oil has nature's premium calming trio: lavender, orange and lemongrass essential oils that will help calm your busy mind, body and soul.

Our Natural Care Labs made sure you get an authentic healing and pampering experience by using the finest ingredients from nature that are not only relaxing but are also packed with healing nutrients.

Did you know: Most massage oils use mineral oil which studies have shown to be the #2 cause of premature skin aging - second only to the sun*. That thought alone can be really stressful! That's why it's best that you bring your own massage oil whenever you want to go for a massage.