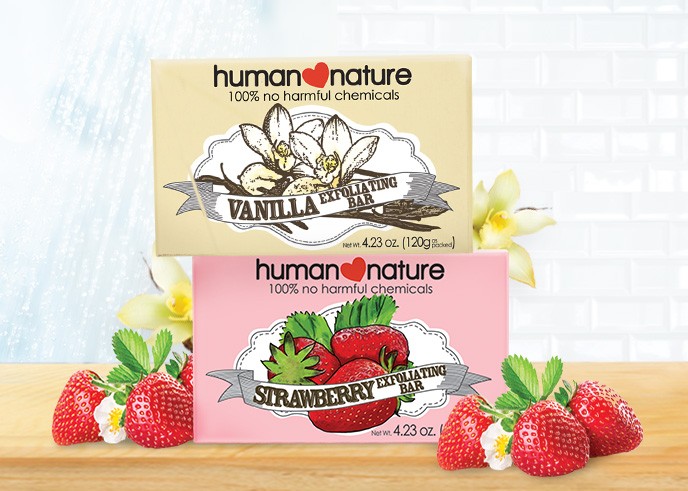 Not tested on animals and free from animal-derived ingredients

Surrender yourself to the sheer delight of our 100% Natural Exfoliating Cleansing Bar and experience skin love that'll give your favorite spa a run for its money.
- Infused with loofah exfoliants that deeply cleanse and invigorate skin
- Cold processed to retain skin-hydrating abilities
- Free from harmful EDTA and BHT present in most soaps
- Soothes the senses with its sweet vanilla fragrance and delicious strawberry scent
The Natural Seal certifies compliance with the Natural Products Association Standard for Personal Care Products.
Did You Know? Our body creates a new layer of skin every 2-4 weeks which emerges as the old top layer of skin sheds off in tiny flakes. As we grow older, shedding slows, making skin feel rough and look lackluster. Take your bath time basics up a notch by adding an extra step of exfoliating to reveal fresh, smooth, glowing skin.