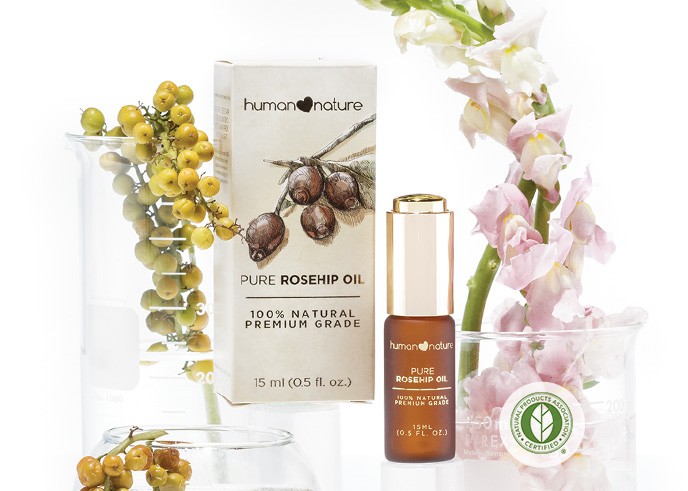 Not tested on animals and free from animal-derived ingredients

Certified compliant with the US Natural Products Association standard for naturalness of ingredients, human safety, environmental responsibility and sustainability

100% Natural

Every woman wears a beautiful story on her body − of courage, constancy, and conquest in the face of adversity.

Step into the light with a new chapter of healing with Human Nature's 100% natural, pure, premium grade Rosehip Oil. Cold−processed from top−quality rosehip fruit hand−picked and ripened to perfection, each potent drop is rich in vitamins and essential fatty acids that help improve skin elasticity, assist in skin regeneration, and reduce uneven pigmentation.

Did you know: 7 out of 10 women develop stretch marks from puberty growth spurts and 9 out of 10 women report stretch marks after pregnancy. Rosehip oil is scientifically proven to reduce the appearance of scars, stretch marks and other blemishes:

− Vitamin A and Beta Carotene help improve the turnover of skin cells
− 80% Fatty Acids (Omega 3, 6, 9) assists in regenerating and rebuilding the skin
− Vitamin C helps brighten the appearance of skin

Bridge skin recovery to radiant rebirth and let clearer, younger-looking skin spring forth.