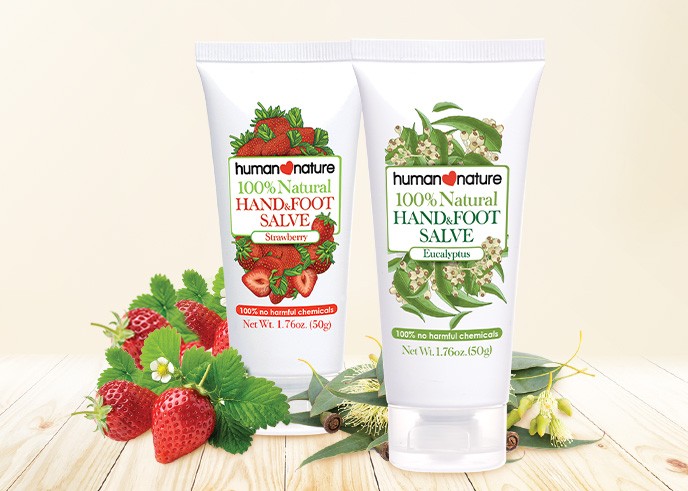 Not tested on animals and free from animal-derived ingredients

100% Natural
Indulge your hands and heels in this skin-loving luxury with deep, intensive moisturization for softer skin that feels youthful.
Richly infused with 12 nutrients and antioxidants, our salve soothes, rejuvenates and pampers dry, cracked or flaky skin and helps promote healthier-looking skin.
Lavish your hands and feet with extra TLC in fresh Strawberry and cooling Eucalyptus scents.