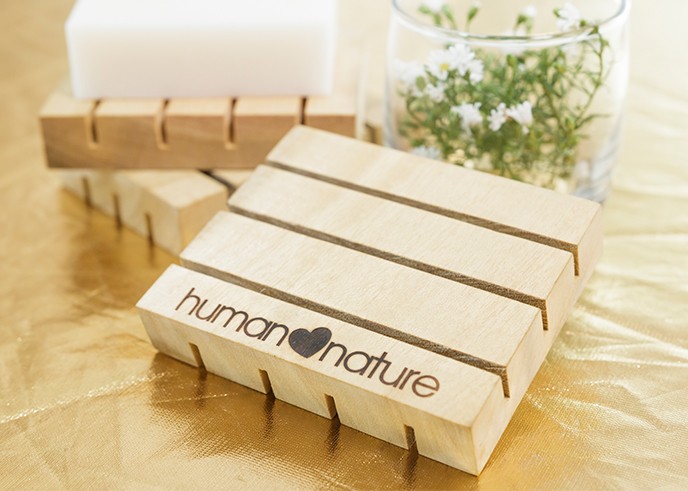 Not tested on animals and free from animal-derived ingredients

Human Nature Soap Dish by Marsse
Cradle your natural Cleansing Bars with the chic and eco-friendly Marsse Sustainably-made Soap Dish, designed to help your all-natural soaps last longer! 100% sustainably made from farmed hardwood trees, it traces its origins from the Marsse Tropical Timber Plantation in Pangasinan.
Dimensions: 3" (W) x 4" (L) x 0.75" (H)
Marsse is a proudly Filipino social enterprise committed to developing sustainable tree plantations that ensure a future where the need for wood is met in harmony with nature.