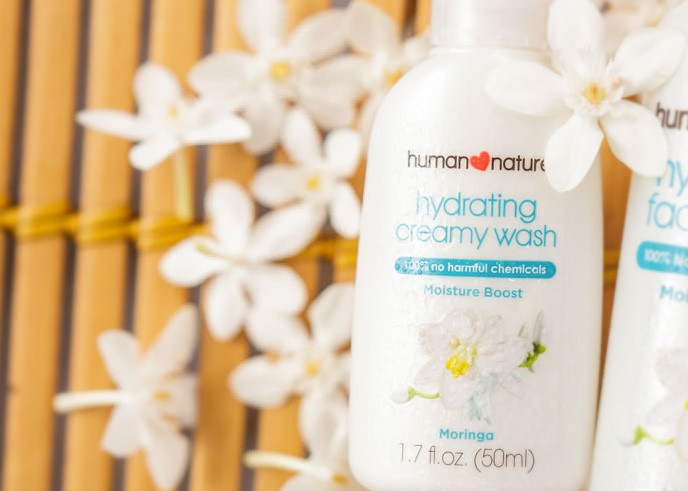 Not tested on animals and free from animal-derived ingredients

99.85% Natural

Does your skin appear dry and lackluster? Give it a nutrient power boost from moringa, a powerful ingredient that has 7x more Vitamin C than oranges, 4x more calcium than milk and 4x more Vitamin A than carrots! Filled with aloe vera to soothe, heal and moisturize, your skin, your skin will feel fresher without the drying effects.

Did you know: Foam-rich lather found in most facial washes do more harm than good − to you and the environment! SLS/SLES, ALS/ALES are found to be strong human irritants, and environmental toxins. Human Nature uses only natural surfactants which are completely biodegradeable!