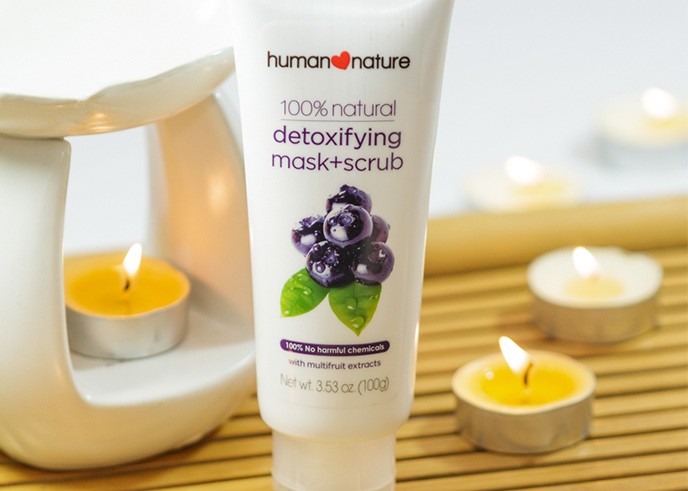 Not tested on animals and free from animal-derived ingredients

100% Natural

Pollution and stress take a toxic toll on your skin daily. Take a pinch of time to escape, recover, and bounce back with this multitasking mask+scrub duet and unveil fabulously soft, smooth skin − all in the comfort of your own home.

This luxurious spa-in-a-tube beauty treat contains deeply purifying strawberry seeds, bamboo granules, and kaolin clay, plus skin-renewing multifruit extracts to dissolve excess oil, clear pores, and gently polish away dead skin cells for a brighter, healthier complexion.

Did You Know? Plastic microbeads often found in facial scrubs and other personal care products are becoming an environmental concern. These tiny polyethylene or polypropylene beads are too small to be filtered out by wastewater treatment plants and make their way into our water systems and even the food chain through fish, birds, and mammals who mistake them for fish eggs!*

So remember to go easy on the environment − and your face − by using exfoliating products with natural, biodegradable scrubs.

* Source: Beat the Microbead


Beauty Tips

For a soothing home spa, treat yourself to a mask 1-2x a week: Leave on and relax for 3-5 minutes to let your skin absorb its potent blend of natural extracts before gently massaging and rinsing off.

For on-the-go glowing skin, scrub 2-3x a week: Apply generously on damp face and neck, keeping clear of the delicate eye area. Then massage in a light circular motion for 30-60 seconds and rinse off.

We recommend using Detoxifying Mask+Scrub at night/indoors because multifruit extracts contain AHA that has a tendency to increase the skin's sensitivity to the sun.