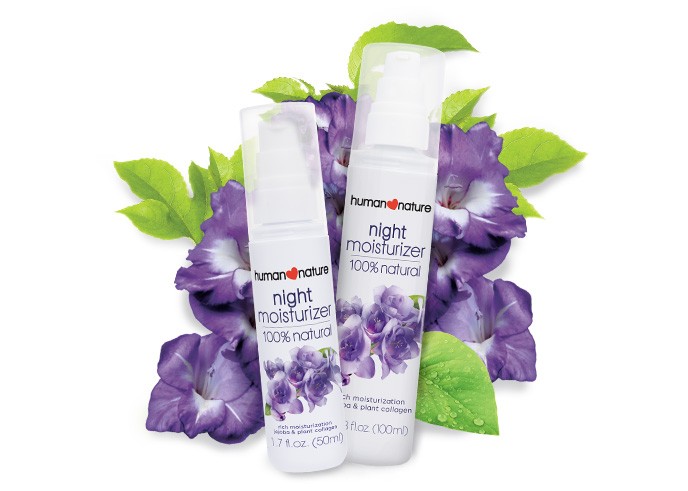 Not tested on animals and free from animal-derived ingredients

Night Moisturizer with Jojoba & Plant Collagen
100% Natural | Hypoallergenic

Indulge your skin in a nourishing slumber with our new and improved Night Moisturizer. Now made richer with pure jojoba oil and plant collagen, and laced with a new calming scent to make your nightly skin repair more relaxing and luxurious.

Plant collagen is a natural and major source of skin-renewing collagen, which helps stimulate cell renewal for normal regeneration of the skin and helps prevent skin troubles.

Did You Know? Chamomile's aroma has been traditionally used to relax frazzled minds and tired muscles, making it a natural go-to when one needs an instant soothing.