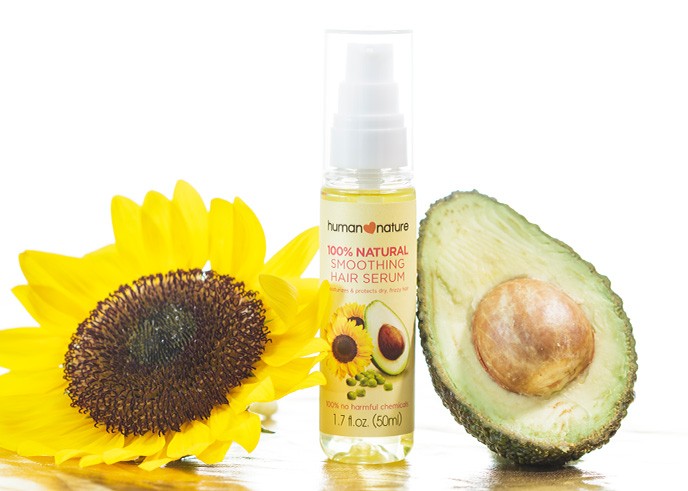 Not tested on animals and free from animal-derived ingredients

Silicone is your hair's worst enemy! It coats the hair like plastic, preventing nutrients from penetrating the strands. Ironically, it's found in many hair care products, especially hair serums. No one has dared to challenge this norm until now. Our Natural Smoothing Hair Serum is a breakthrough innovation in hair care. Made with a blend of nutrient-rich natural oils, it's so potent that half a pump is all you need! It's got sunflower, soybean, and broccoli oil that nourishes and hydrates the hair, making it truly healthy and beautiful from inside out.
Did you know: Day in and day out, we subject our hair to a lot of stress - from environmental pollution to brushing and styling, your hair can really be vulnerable and prone to dryness. Styling products like silicone-based hair serums can actually make this worse! They give temporary gloss and shine but in the long run, they can damage your hair too.