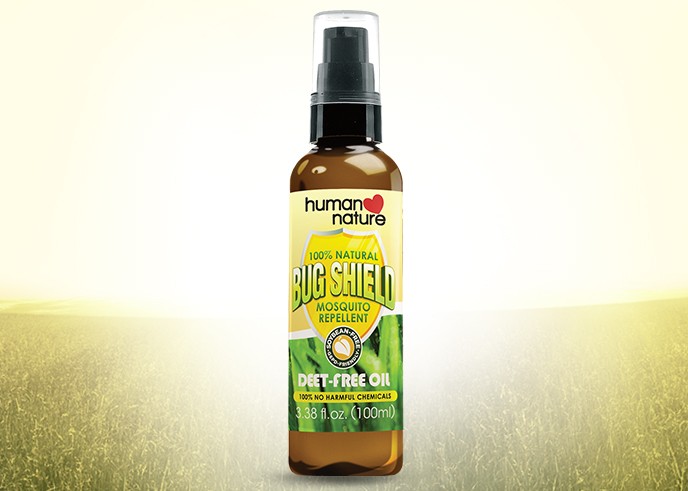 Not tested on animals and free from animal-derived ingredients

Bug Shield Oil G6PD Friendly Soybean Free
100% Natural
Keep pesky bugs away with just a few spritzes of goodness!
Our all natural, DEET-free formulation is infused with citronella oil, eucalyptus oil, and orange oil for an added boost of protection against mosquitoes while sunflower seed oil - our golden elixir - helps keep skin moisturized, smooth, and supple.
Share the Shield! Your purchase of 3 bottles of Bug Shield 100ml will give 1 Bug Shield Lotion to a family in a dengue-threatened community - a gift of protection against disease-carrying mosquitoes.
Did You Know? Since 2002, Health Canada has barred personal insect repellents with more than 30% DEET. Plus, the effectiveness of DEET against dengue-carrying mosquitoes drops after prolonged use. Give your family the safe, DEET-free protection with our Bug Shield Oil and Lotion!
Fight dengue the DEET-free way all while fighting poverty! 100% of the profits from every Bug Shield Oil and Bug Shield Lotion sold will fund the development of sustainable livelihood for our partner farming communities in Malaybalay, Bukidnon.