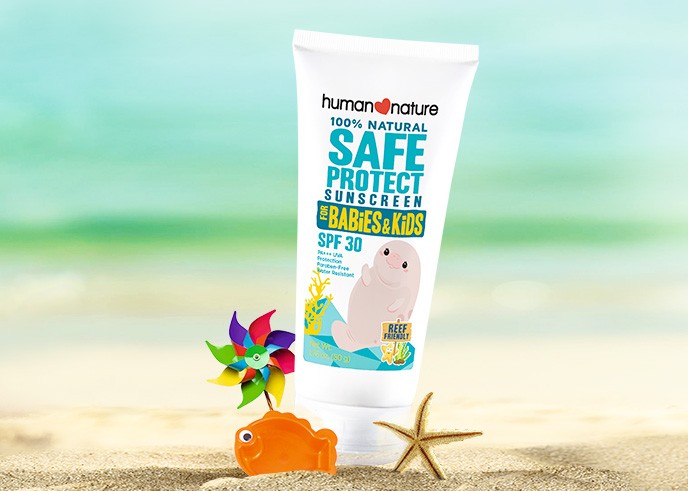 Not tested on animals and free from animal-derived ingredients

SafeProtect SPF30 Sunscreen for Babies & Kids
100% Natural | Reef-friendly
Protect your little explorers
SPF30 protects skin from 97% of skin-burning UVB rays while broad-spectrum PA+++ rating blocks harmful UVA rays
Baby-friendly
Safe for children 6 months and older, and comes in a mild sunshiny vanilla-orange scent
The good stuff
? Free from parabens, mineral oil & synthetic fragrances
? Reef-friendly and biodegradable: free from oxybenzone and octinoxate
? Water-resistant to protect your little one longer during playtime
? Best value: 35% more affordable than other genuinely natural sunscreens - no need to skimp!
Nature protects best
Mineral zinc oxide creates an effective barrier against ultraviolet radiation while healing sunflower oil nourishes skin.