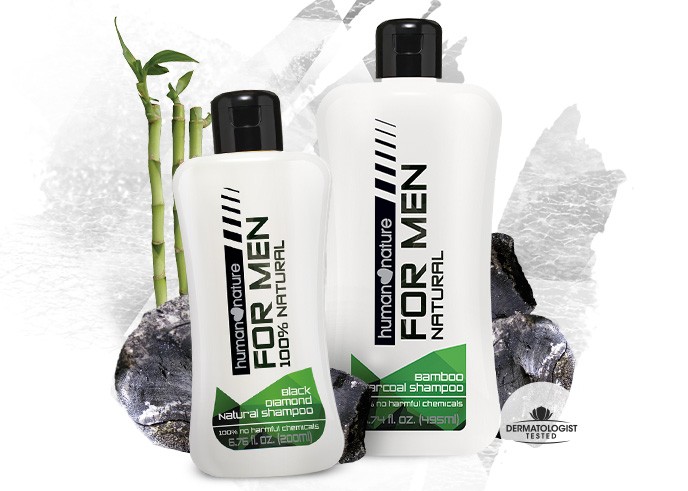 Not tested on animals and free from animal-derived ingredients

Pure Strength Black Diamond Natural Shampoo
96.4% Natural

Pure Strength Black Diamond Natural Shampoo with Revitalizing Peppermint is charged with one of nature's most powerful deep cleansing ingredients, Bamboo Charcoal. Known in East Asia as the "Black Diamond", it acts like a magnet to help rid your scalp of dirt and impurities that may cause dry scalp and itchiness.

Loaded with a fusion of potent yet eco-friendly natural ingredients, this premium natural shampoo not only keeps your hair in good shape without harming your health but also unleashes the hero in you as you help protect the environment.

The Shampoo of Heroes and Nation-Builders.

100% No Harmful Chemicals: No environmental pollutants such as SLS/SLES. No health hazards such as synthetic fragrances, parabens or EDTA. Only the Good.

So you think you have dandruff?

Most men think they have dandruff when in fact, it could just be dry scalp aggravated by chemical shampoos or build-up caused by insufficient rinsing. Save your scalp. Shift to natural and rinse well.