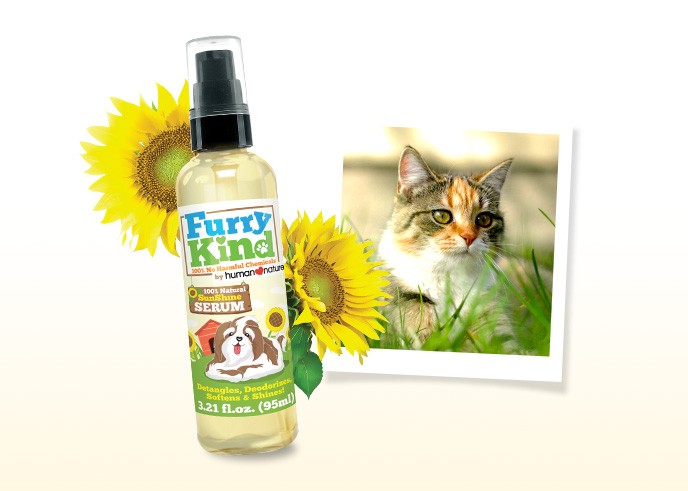 Not tested on animals and free from animal-derived ingredients

Furry Kind SunShine Serum
100% Natural

Our country's tropical, sunshiny climate is the perfect setting for our furry friends to roam, romp and explore the great outdoors. You can bet though that after a day of doggy adventure, they'll come home to you with dirty, tangled and matted fur!

Doting pet parents that we are, we spend hours combing their coats, patiently untangling knots and brushing their fur 'til they shine again... but we don't always have the time, do we? Often days go by as the tangles pile up and we're faced with a thick, matted, smelly bundle of unmanageable furry worry.

Tame those tangles and keep your delightful furry friends bow-wow blooming with our 100% Natural SunShine Serum. Pamper them from head to tail with a pet-friendly infusion of sunflower, soybean and sweet orange oil that gently detangles and helps deodorize their cuddly coats for soft, silky and sunshine−fresh fur.

Did You Know: Our pet serum is furry kind to both pet paws and human hands! No parabens, mineral oil, synthetic fragrances, or any toxic chemicals − just 100% natural furry goodness. Your perfectly polished pooches will surely thank you with sweet kisses and tails all a-wagging!