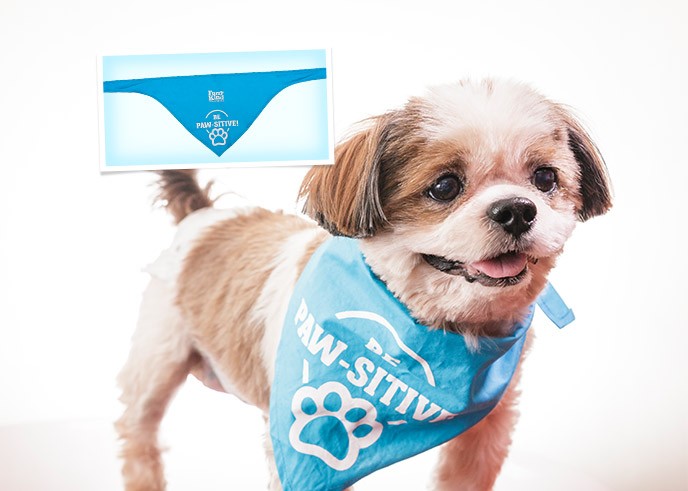 Not tested on animals and free from animal-derived ingredients

Furry Kind Dog Bandana by Trese
Be the bringer of paw-sitive vibes and let your dog be the center of attention with Furry Kind's Dog Bandana by Trese. Pass on the optimism wherever you go with a friendly reminder from your furry friends to keep a cheerful mood and a hopeful outlook.
Sizes:
Small/Medium (Toy Dogs): 20.5" x 10.2"
Medium/Large (Bigger Dogs) 29.1" x 14.6"