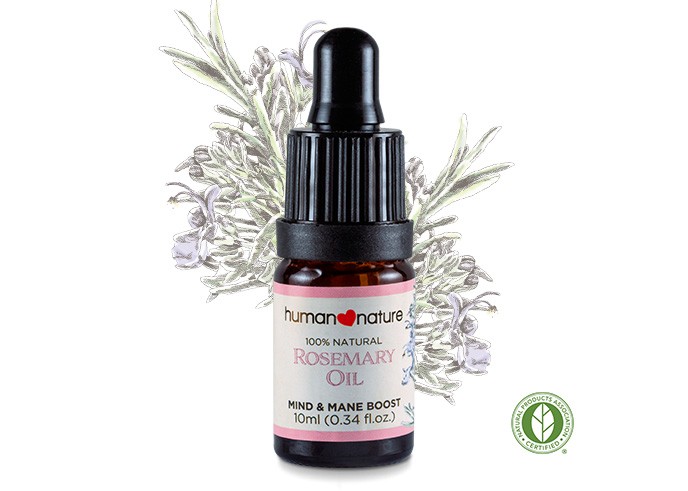 Not tested on animals and free from animal-derived ingredients

Certified compliant with the US Natural Products Association standard for naturalness of ingredients, human safety, environmental responsibility and sustainability

Mind & Mane Boost

A universal symbol of memory, sprigs of rosemary (Rosmarinus officinalis) were thought to help keep one's senses focused and alert with their invigorating scent. Rosemary oil has also earned a reputation as a traditional tonic to help boost the growth of healthy hair.

From one generation to the next, we celebrate Mother Earth's heritage home remedies and well-being recipes, culled with deft precision in every rich drop of oil.


Use Tips

Pretty Power Up: Light a tea candle under the bowl of an essential oil burner filled with water and a few drops of Rosemary Oil. Let the scent of rosemary energize your senses.

Find more DIY recipes like the Scalp & Tresses Treat and Quick Frazzle Fix in the product insert.