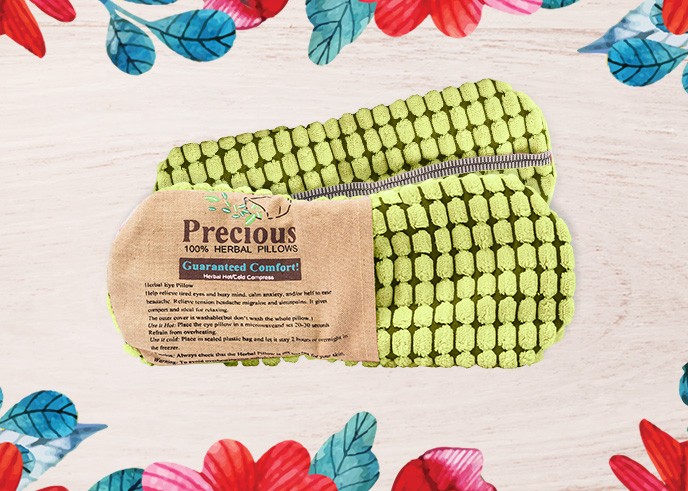 Not tested on animals and free from animal-derived ingredients

Precious Pillow Herbal Eye Patch
Soothe tired eyes with this 100% natural aromatherapy herbal pillow perfect for your pampering sessions at home and road trips.
Dimensions: 9.5" (L) x 4" (W)
The profits of Precious Herbal Pillows will directly help a sewing community from San Nicolas, Bulacan who will receive an income four times higher than the usual piece rate. Profits will also support Right Start Community Development Inc., a non-stock, non-profit NGO with the mission of giving underprivileged Filipino children a right start in life through music, dance & creative arts.