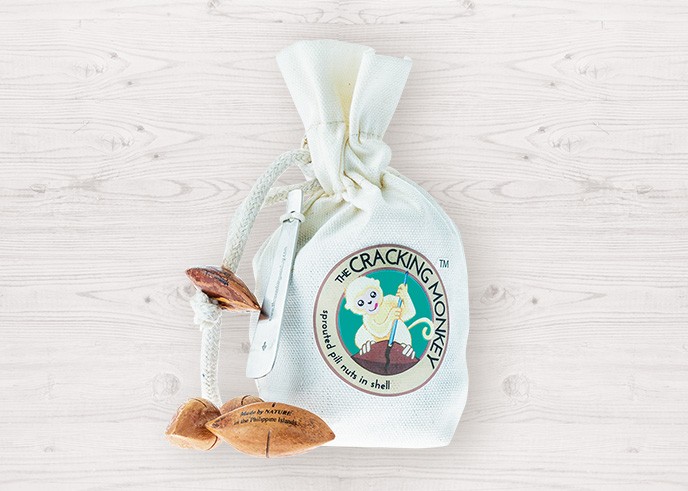 Not tested on animals and free from animal-derived ingredients

The Cracking Monkey Pili Nuts
Enjoy pili nuts the natural way—straight from the shell! These sprouted pili nuts are packed with healthy benefits like Vitamin E, calcium, protein and fiber.
Have fun cracking pili nuts as the pack comes in a nifty eco-friendly bag with a pili nutcracker.
The Cracking Monkey directly sources fair trade pili nuts from Bicol farmers and empowers island folks of Tablas, Romblon by providing them safe working conditions, free meals, improved housing conditions and above minimum wages.