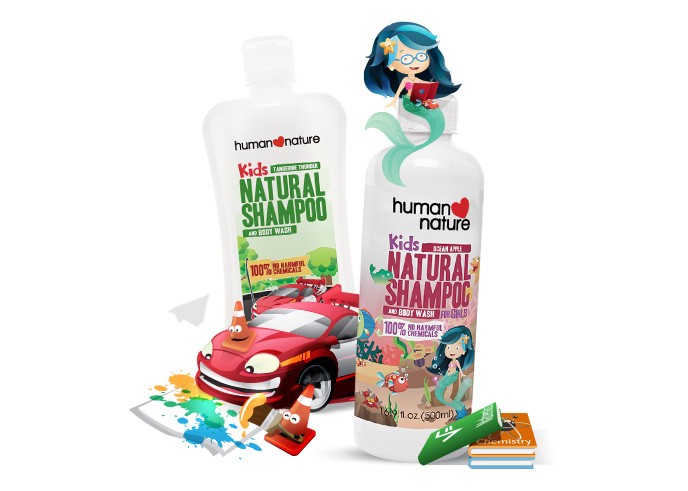 Not tested on animals and free from animal-derived ingredients

Kids Natural Shampoo & Body Wash for Boys & for Girls
96.4% Natural

Bath time is fun for many kids, but not all kids like taking a bath! For some parents, getting their kids clean becomes an all-out war. From delaying tactics to bribery to a good ol' chase scene around the house, bath time can sometimes be stressful and can lead to tears − both for the parents and the kids.

Yummy-scented Tangerine Thunder for boys and Ocean Apple for girls are almost a sure shot to get the kids running to the bath, and not away from it. A shampoo made especially for him and for her, it comes in fun packaging that encourages kids to let their imaginations run free. Let your little boy dream of zooming around in a shiny red race car − or let your little princess pretend she's a pretty mermaid!

Human Nature Kids Natural Shampoo & Body Wash is completely free from harmful chemicals as it removes dirt and grime to keep your little ones naturally fresh and clean. It's made with a unique Protein Care System that helps keep your child's hair healthy and skin soft and supple.