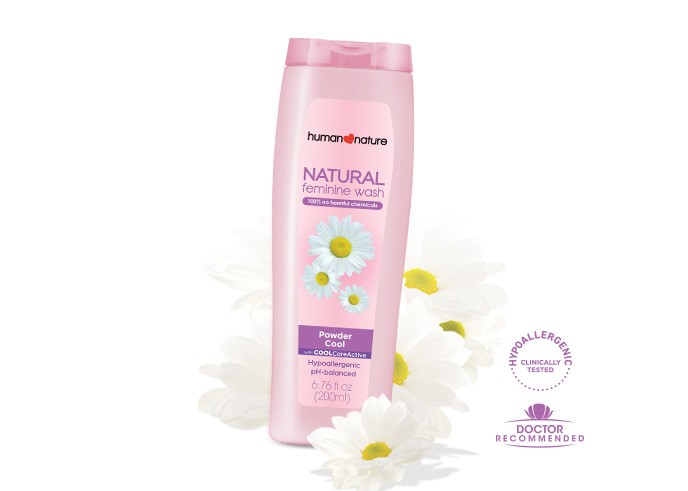 Not tested on animals and free from animal-derived ingredients

Natural Feminine Wash - Powder Cool
98.66% Natural

Your most intimate area deserves the safest care. Our best−selling Natural Feminine Wash was created to give you that refreshingly clean feeling without the harmful chemicals. Soothing aloe vera and natural cooling ingredients in a powder fresh scent will leave you feeling cool and confident knowing you've given your body the respect it deserves.

Also available in Chamomile Cool scent.

Did you know: Many chemical feminine washes contain sodium lauryl sulfate (SLS) and sodium laureth sulfate (SLES). According to the Danish Institute of Public Health, SLS damages the skin proteins and disrupts the skin barrier allowing ready penetration of carcinogens. So don't risk it and go for the natural clean!